Our Company
Tower 16 Capital Partners is a commercial real estate investment and management company focused on acquiring and managing value-add and opportunistic investments in the Western United States. The Company has deep relationships throughout the West Coast allowing us to source, acquire and manage unique investment opportunities with the goal of maximizing risk-adjusted returns to our investors and partners.
Value-Add Focus
Tower 16 Capital is focused on acquiring and managing value-add commercial real estate properties throughout the Western United States, with a current emphasis on Class B & C multifamily, suburban office and infill mixed-use projects.
Distressed & Under Managed Properties
We focus on projects which need improved management and capital improvements in order to unlock their full potential. Many of our investments have been privately held and managed leaving significant opportunities for repositioning.
Disciplined Approach
The Company employs a disciplined acquisition approach with strict investment criteria and risk-adjusted target returns. This approach was developed by the Company principals during their long tenures with a Fortune 500 development company and a leading real estate private equity firm.
Targeted Geography
We have identified target markets in the Western U.S. that exhibit strong fundamentals such as job growth, population growth, educated workforce, limited new supply in relation to demand and reasonable market values compared to the previous market peak.
Strong Relationships
Deep relationships with brokers, property managers and owners allow Tower 16 to consistently source unique investment opportunities.
Seasoned Management Team
The Company's principals have over 36 years of combined institutional real estate experience; having managed, repositioned and developed over 300 properties with a combined market value in excess of $2.0 billion for both a Fortune 500 developer and a top-tier real estate private equity firm.
Geography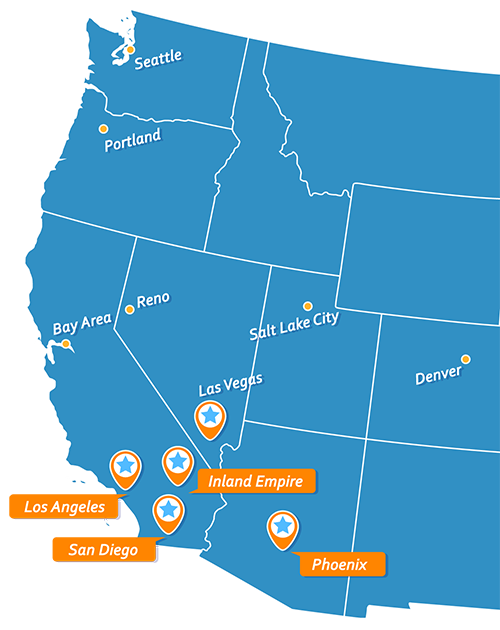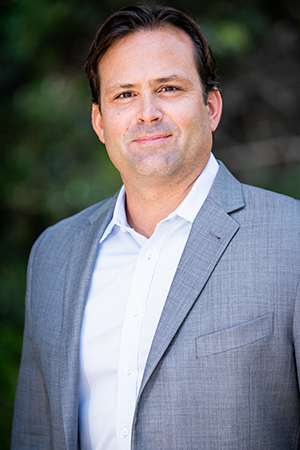 Mike Farley
Principal
Mike Farley is a Principal and Co-Founder of Tower 16 Capital Partners. Prior to starting Tower 16, Mike was a Managing Director with Rialto Capital where he headed their real estate group for the Western United States. Mr. Farley was responsible for management of the Company's real estate investments from Denver to the West Coast, managing a team of twelve professionals focused on value-add commercial real estate investments and residential development projects.
Prior to joining Rialto, Mr. Farley was the Regional Vice President of Acquisitions for Lennar's San Diego homebuilding division between 2004 through 2009. In his role, Mr. Farley was responsible for identifying, analyzing and structuring the Company's real estate acquisitions and dispositions in the San Diego & Imperial Valley markets.
From 1999 to 2003, Mr. Farley was an Associate with Arthur Andersen's Global Corporate Finance Group based in Los Angeles, CA. During his time with Arthur Andersen, Mr. Farley advised companies on mergers, acquisitions and capital raising, working on projects both domestically and abroad. Mike began his career in 1997 as an analyst with Prudential Securities.
Mr. Farley received a Bachelor's Degree in Finance from the University of Southern California and an M.B.A. degree from the University of San Diego.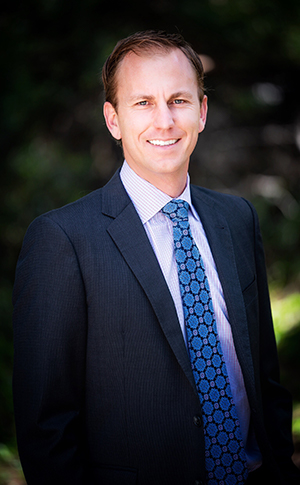 Tyler Pruett
Principal
Mr. Pruett is a Principal and Co-Founder of Tower 16 Capital Partners. Prior to establishing Tower 16, Mr. Pruett was a Regional Vice President for Rialto Capital, a real estate private equity company and subsidiary of Lennar Corporation. During his time at Rialto, Mr. Pruett was part of the West Coast Commercial Property Group. While with Rialto, Tyler had multi-disciplinary responsibilities across all real estate asset classes including office, industrial, retail, multifamily, and residential development. As a key member of the team, Mr. Pruett was responsible for sourcing both multifamily and residential development investment opportunities throughout the Western United States.
Prior to Rialto, Mr. Pruett spent several years with The Halifax Group, a consulting firm that specialized in real estate workouts and dispositions for Banks and Receivers during the last market downturn.
Prior to Halifax Group, Mr. Pruett was with Lennar Corporation in their San Diego division. There Mr. Pruett was a Project Manager responsible for the entitlement and site development of several residential communities consisting of over 700 residential lots and over 100 acres of commercial land.
Mr. Pruett graduated with a Bachelor's Degree in Finance from Boston College and is a licensed real estate broker in the state of California.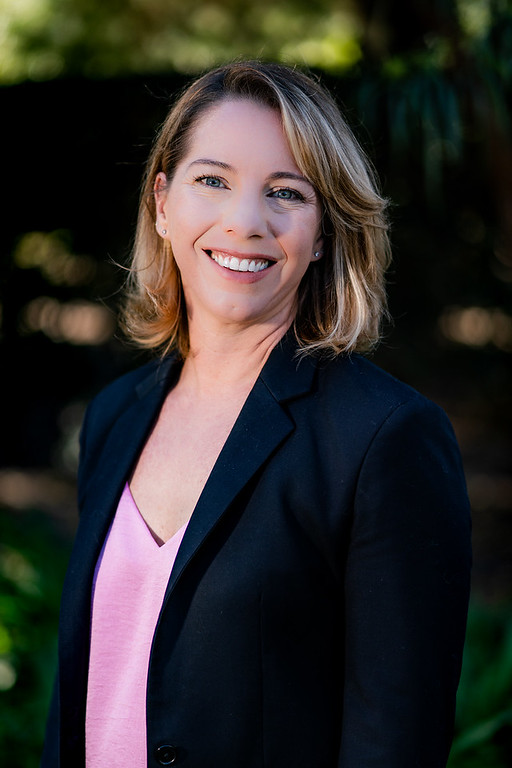 Karen Webb
Vice President of Finance
Karen Webb joined Tower 16 Capital Partners in 2018. Ms. Webb has over 18 years of experience in Real Estate Finance. Prior to joining Tower 16, Ms. Webb was the Vice President of Finance for the Commercial Property Group (CPG) at Rialto Capital where she specialized in the integration of the accounting, asset management, and financial reporting of all CPG assets in the Rialto real estate investment platform.
Prior to Rialto, Ms. Webb worked for Newland Communities, the country's largest master-planned community developer, for over 15 years as the Regional Financial Manager responsible for the financial management of all of Newland's west coast assets. Ms. Webb graduated from California State University San Marcos with a Bachelor's degree in Business Administration with an emphasis in Accounting.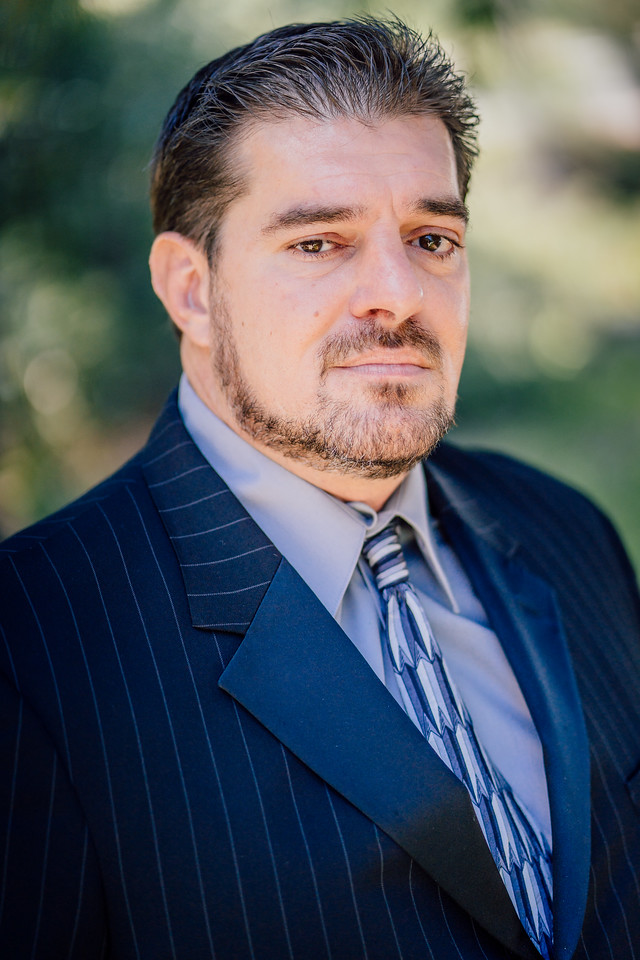 Thomas Massie
Construction Manager
Thomas Massie serves as Construction Manager for Tower 16 Capital Partners and is responsible for the oversight and management of all capital improvement projects within the Company's portfolio. In addition, Thomas participates in the due diligence process for all the Company's acquisitions including analysis of future capital needs.
Before joining Tower 16 Capital Partners, Thomas served as Construction Manager for BH Management Services where he managed over $40 million in capital improvement projects, as well as overseeing all BH's green initiatives across the US.
Prior to BH, Thomas was a member of the Wolff Companies' CAPEX team and served as Capital Project Manager where he was responsible for building and managing budgets in excess of $20 million as well as contract management and vendor relations. Thomas also played a fundamental role in the due diligence process and during asset sales.
Thomas received his Bachelor's Degree in Business Administration and his Masters in Project Management from Villanova University.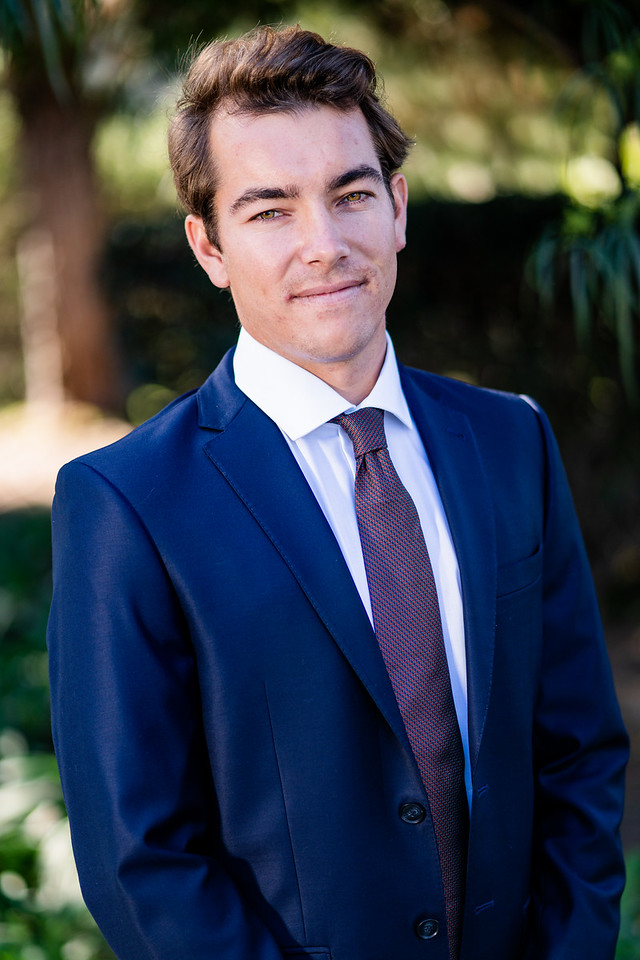 Scotty Sinks
Acquisitions Analyst
Scotty Sinks joined Tower 16 Capital Partners in 2018. Mr. Sinks helps research new target markets and analyze investment and acquisition opportunities. He also works closely with the operations team to help manage the operations of Tower 16's existing assets.
Mr. Sinks grew up in Point Loma and is a third generation San Diegan. Mr. Sinks received his Bachelor's degree in both Finance and Marketing from Boston College where he was a two-time All- American and a National Champion on the Varsity Sailing Team.